The Lazy Goat- Desktop Website
Opportunity:


Re-design a website for desktop from our formerly re-designed mobile site. 
 


Solution:


The Lazy Goat is an extremely popular Mediterranean restaurant in downtown Greenville, South Carolina. With values centered around relaxation and social dining, I set out to create a new website for desktop based on my earlier re-design of their mobile site that reflects those values and matches the interior look of their restaurant. Researching what customers looked for most often on The Lazy Goat's current website, I rearranged the menu to provide easier access to the elements that customers immediately looked for, such as menus, event hosting, table reservations, and contact information.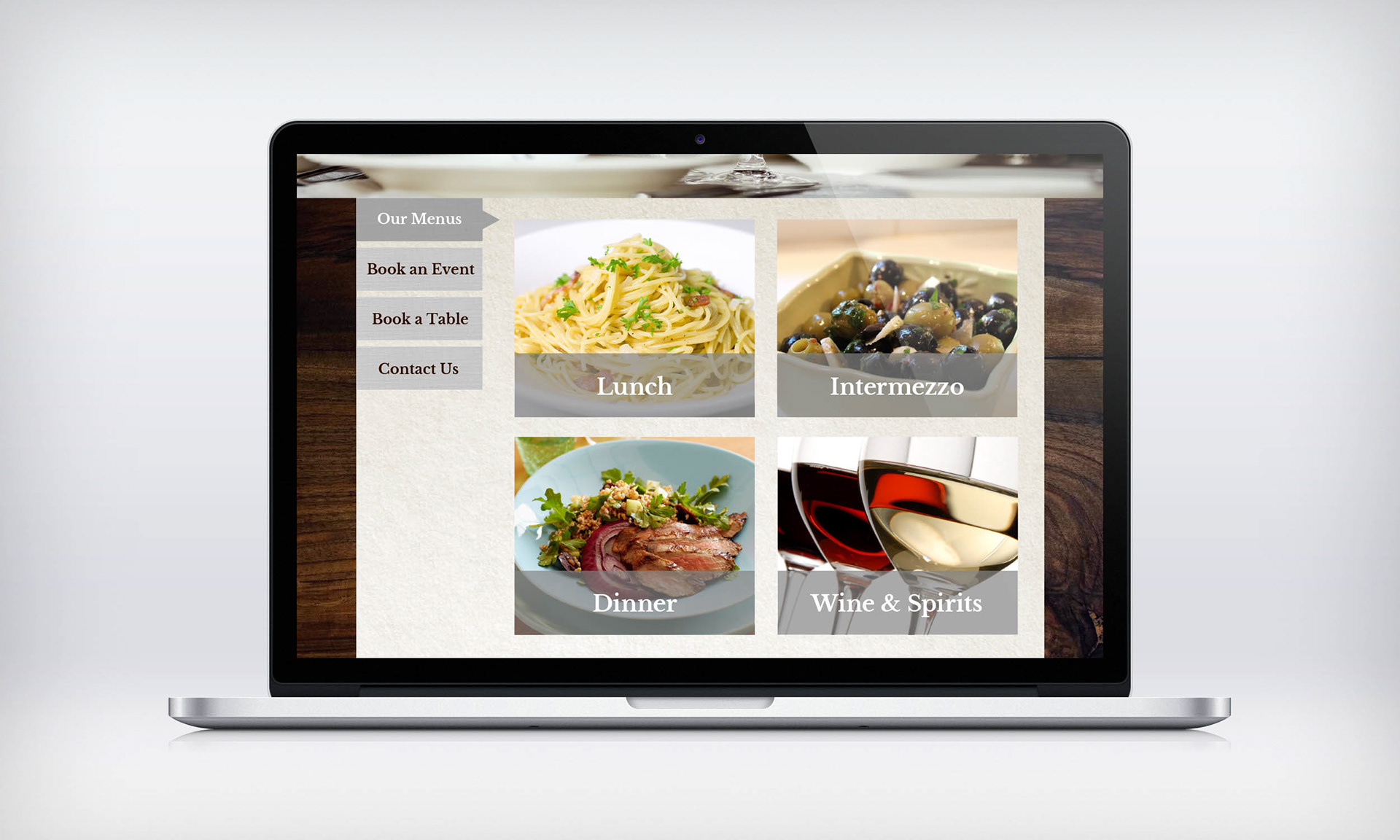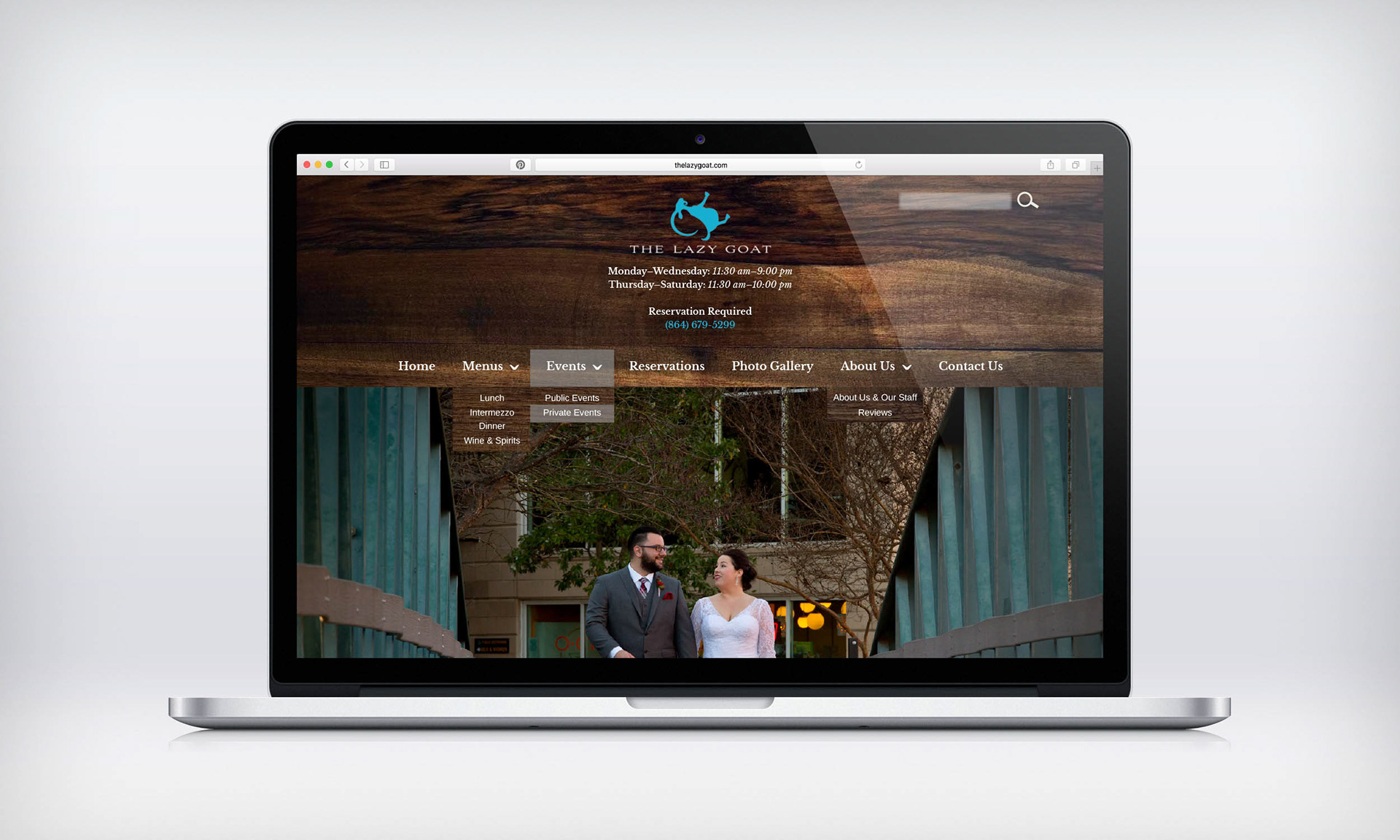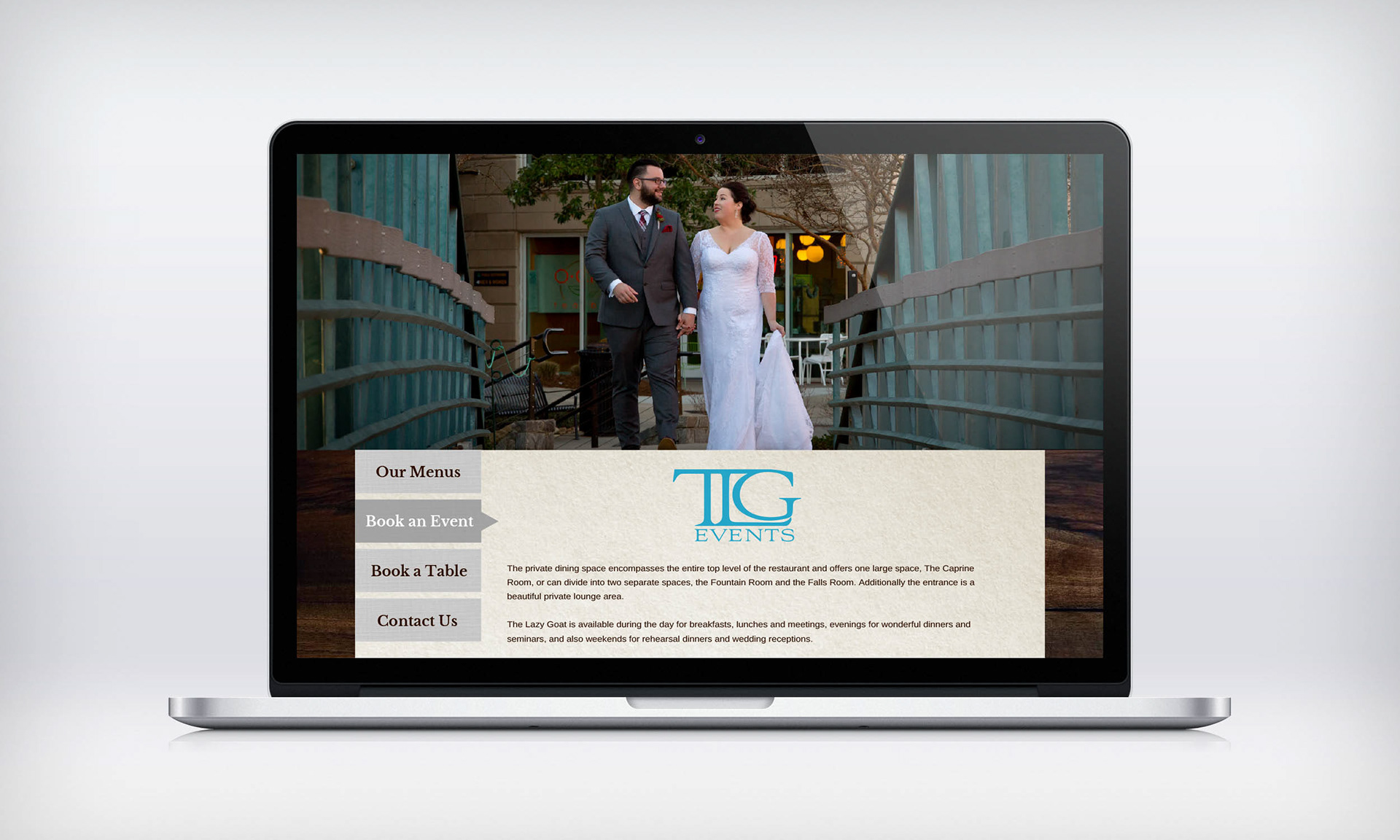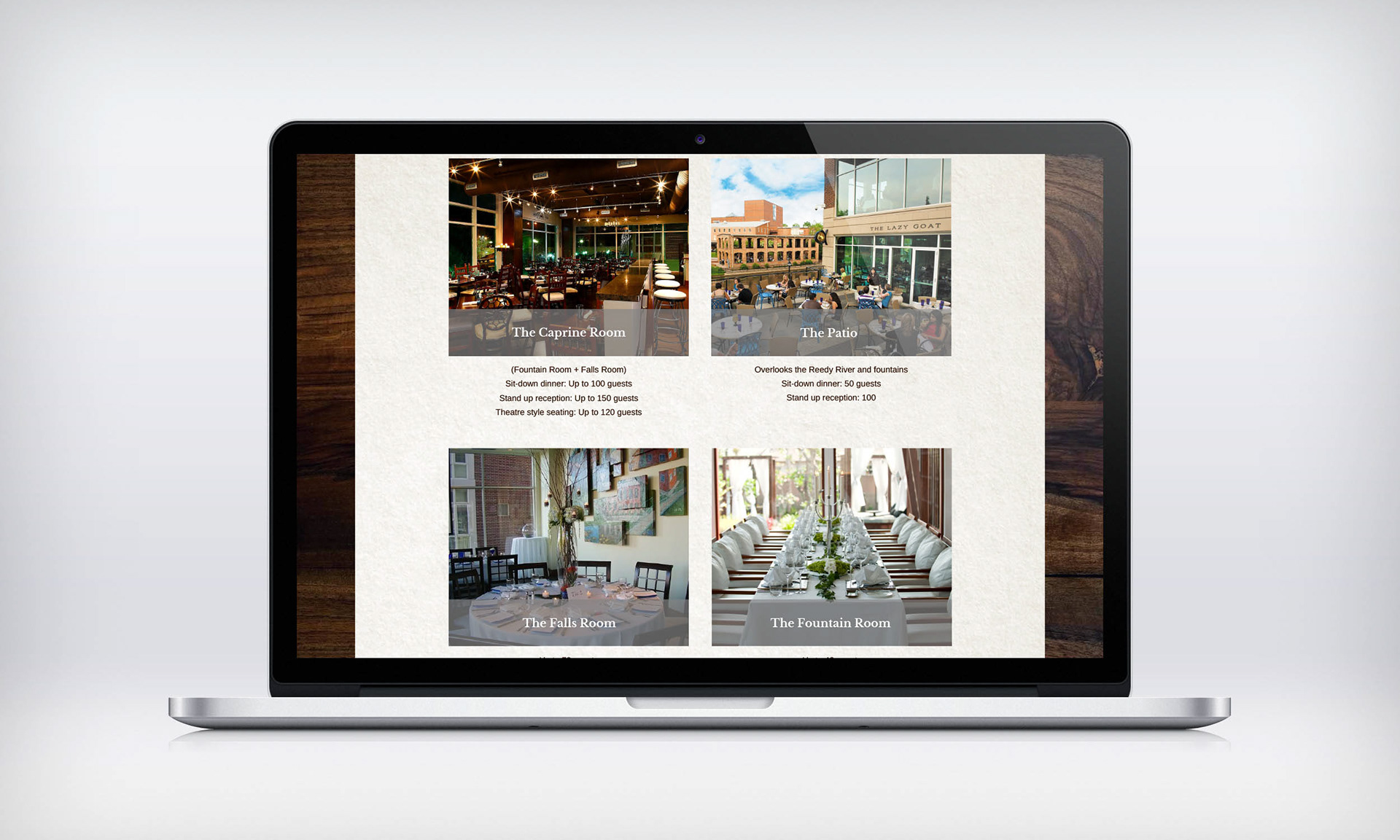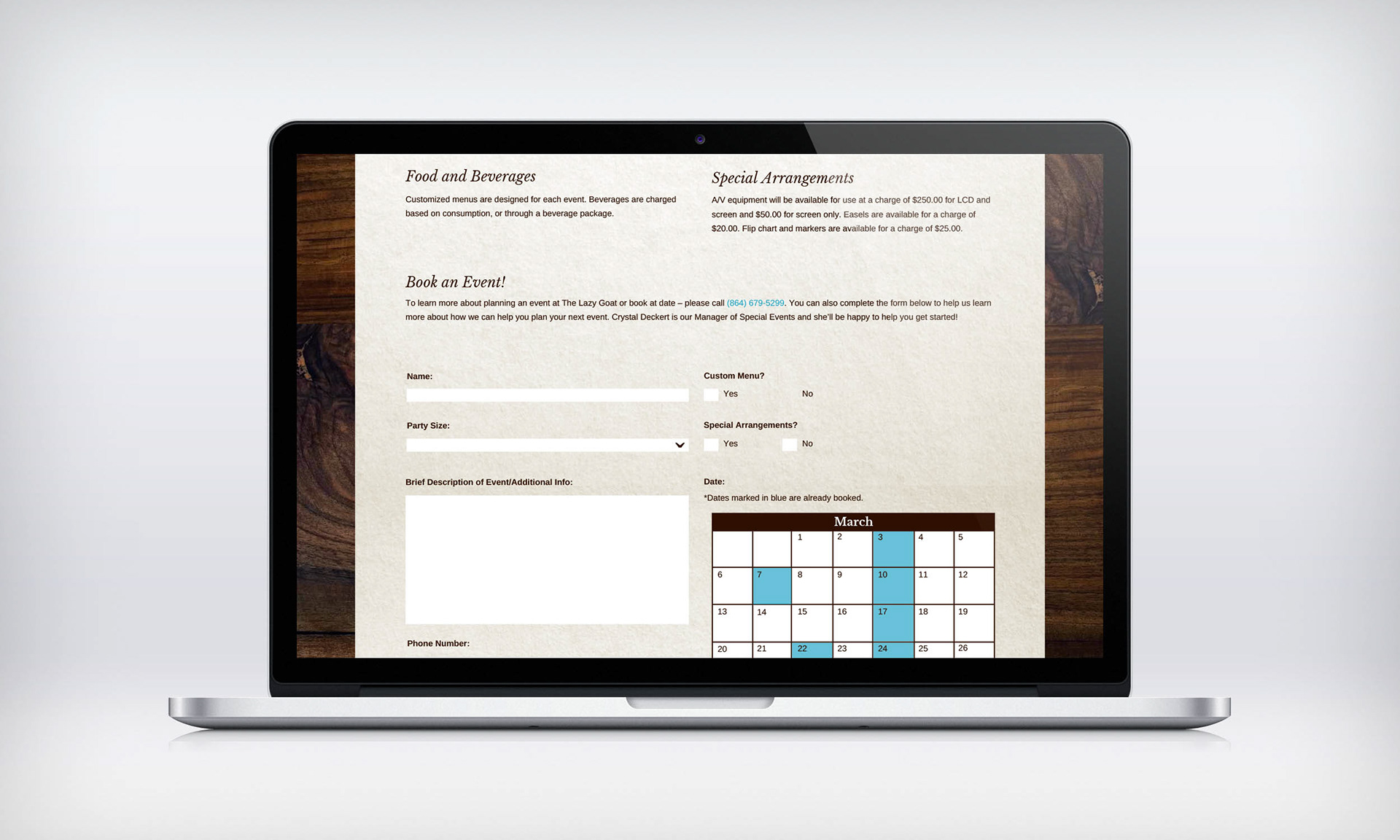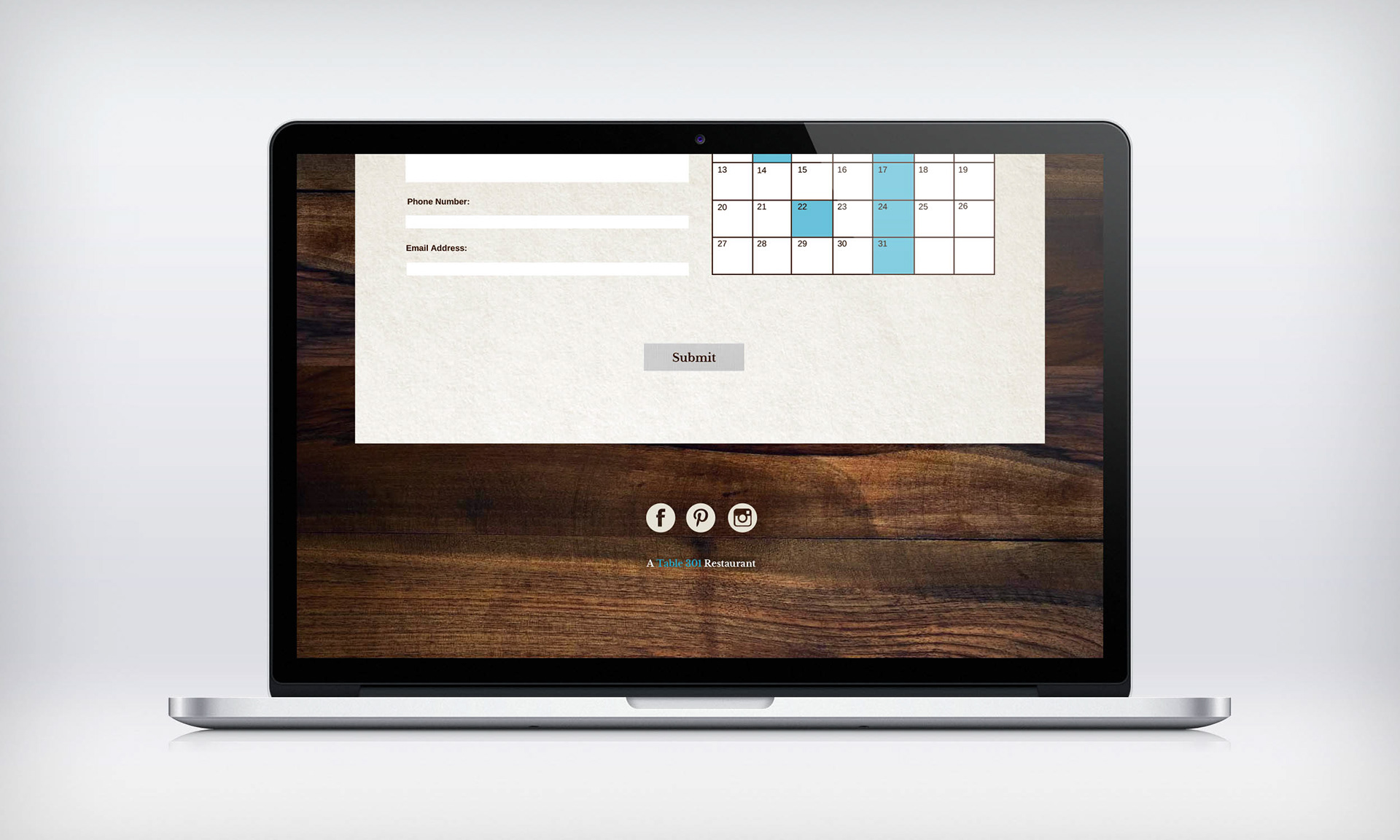 *Not all images belong to The Lazy Goat or to me, many thank you to the photographers who kindly let me use their images for a school project